Post by Tiger on Jan 17, 2016 9:38:47 GMT
Training Thread:
TBD
Users in Fusion:
Tiger
and
Fulgurite
Gems in Fusion:
Tiger's Eye
and
Fulgurite
Who controls the Fusion:
Posts will be written together and post order will alternate between both users.
Name:
Chrysoberyl
Appeared Gender:
Androgynous
Gemstone: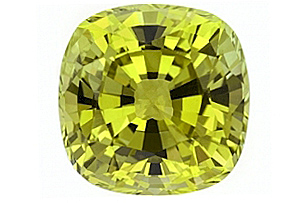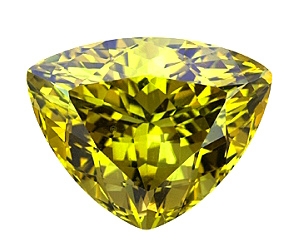 Gemstone Location:
Center of Torso and
Solar Plexus
Appearance:
Chrysoberyl is a sizable two-gem fusion, standing at 16"5'. They are thin for a fusion, with very little
extra
mass on them; the mass that is on them, though, is mostly lean muscle. Their skin has a deep, off-tan tint to it, a mix of Fulgur's and Tiger's respective gray and brown hues, and the olive-yellow gems that are situated on the front of their torso shine bright in contrast. Their gold-brown hair is tied back into a very curly ponytail that reaches just above their waist. Two sets of eyes sit above a singular mouth on a squared face with strong cheekbones - the top set are black and narrow with square pupils and irises while the bottom set are larger and rounder, the same color as their hair.
The fusion wears a black halter top with a brown collared vest over it. The vest has pinstripes and four arm holes. The lower left hand is not connected to the rest of the limb and has a triangular gem on its backside, a direct carry-over from Chrysoberyl's Fulgurite component; the upper right shoulder has a star-shaped Lichtenberg figure, again, inherited from Fulgur. (The brawn on those arms, though, are inherited from Tiger's Eye.) They wear full-length black tights with horizontal stripes on them, and heavy, over-the-pants boots come up to their shin.

Personality:
Chrysoberyl, being an amalgam of both the lone Tiger's Eye and the mostly passive Fulgurite, tends to avoid confrontation. They behave coolly, and are confident in their ability to get the job done
without
resorting to hand-to-hand combat, which they consider to be the task of more primitive, less capable gems than themselves. This fusion stands at about seventeen feet tall and quite literally views themselves above it all; the combination of Tiger's cynicism and Fulgur's banter results in a sarcasm that is either very appreciated or very annoying to others. That being said, because Chrysoberyl is the mixture of Tiger - who is a careful scout and spy - and Fulgur - who is an experimental gem designed to be technologically enhanced and gifted - they are a particularly calculated and methodical gem. Slow to anger, quick to comment; never doubting their own abilities, always wondering why everyone else is so incompetent.
Fusion Weapon:


Unique Ability:
Tiger possesses the ability to generate a concussive energy wave (known as her Tiger's Roar) that can either stun or knock back opponents, and Fulgur has the power to redirect energy as lighting/electricity. Together as Chrysoberyl, they possess the unique ability to send a high-energy electromagnetic pulse from their body, using their gems as an internal power source to supply the force necessary to create such a pulse. The pulse works both as a de-stabilizer, temporarily stunning opponents up to twenty-five feet away in any direction, and as a galvanizing agent, able to bring offline technology back to life. If an opponent gem is at least three full power levels beneath Chrysoberyl then they will be poofed if they come in contact with the pulse. This ability can be used once every three posts.