Post by Morganite on Jan 30, 2016 20:13:52 GMT
Name:
Morgana
Appeared Gender:
Female
Appeared Age:
Early 20's
Gemstone:
Morganite
Gemstone Location:
2 on the back of her head (appearing as ears/wings)
Corrupted:
No
Monster Form:
(For future reference)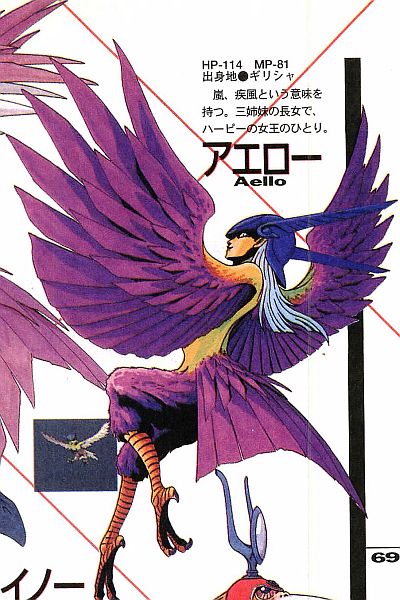 Appearance:
Personality:
Morgana is an obnoxious gem, one built upon self love and arrogance. She has a strong belief that she is capable of being independent, and a belief that she is almost as powerful as a diamond. She is cocky, manipulative, and always trying to get her way. If she isn't trying to manipulate someone, then she is probably not feeling alright. Morganite, much like Sapphire, is an excellent diplomatic gem. She is an excellent public speaker, and tends to be good at making people think what she wants them to do is in their best interest.
However, due to her arrogance, she can't handle failure well. It takes a lot for her to give up and run away, often putting her in precarious situations, and life threatening ones at that. She tends to hold a grudge, often wanting to destroy creatures who embarrassed or defaced her.
Likes/Dislikes:
+ Fashion
+ Singing
+ Cute Animals
- Storms
- Rebels
- Jaspers And Rubies (Basically any overly physical gem)
- Being stuck on earth
Fears
:
~ Fire
~ Being shattered
~ Becoming Corrupt
~ The Diamonds finding out about what she did with the three Ruby units assigned to her.
Weapon:
1st form: Chains: Can have up to 2 summoned at a time, and can be used to beat or latch onto objects/organisms. Can extend up to 15 meters (45 feet) away. These chains can act as an extension of her body, moving in the direction she tells it to go in. These chains become more fragile the longer away they are extended from the body. (7 attacks at 5 meters, and 2 attacks at 13 meters or more).



2nd form: Explosive fairy dust (grenades): A 4 inch long, 2 inch wide pink and black grenade. Typically thrown in with her wind manipulation abilities to add an extra punch. (causes a 2 meter in diameter explosion). She can conjure up and use two of these every 4 posts. (Being hit with more then one at once does not cause extra damage)
Wind Manipulation:
Morgana has the ability to manipulate the air around her. Morgana uses this mostly to help her float/fly around, however, she has been known to use it for offensive purposes, such as blasting large amounts of air at enemies, or even start small tornadoes.

Mind Control:
Morgana also has the ability to mentally link with weak minded creatures, (so not humans or creatures smarter then humans, but animals such as tigers, dogs, fish, ect.), making the animals act on her whim.


Fusions:

History:
Morganite was created for one purpose; to seek out and put to use the weak minded animals of various targeted planets, and use them to convince the higher life species of the planet to succeed to home world without raising to much of a commotion. A few Morganite were scattered around each planet in order to try and "negotiate" with the worlds leaders. Morgana was placed with a group of Rubies, on a small planet called "Earth", on a large land mass called "Asia" by the local inhabitants of the planet. Morgana did her job well, finding, activating, and soothing various Gems. While she was on this continent, she took a liking to the local fashion, thus influencing her kimono-like attire.
Morgana was not a fan of the rubies placed with her. She was capable enough to fight on her own, and the way she saw it, the Rubies did less protecting, and only got in the way of her mission. therefor, after a few (couple hundred) years on the planet, she got rid of them..
It was at around this point that the Crystal Gems destroyed the warping pads, stranding Morgana on Earth. Now all alone, Morgana continues her job, searching for various Gems, and at the same time, attempting to put a stop to the crystal gems, hoping to get a reward from Homeworld once the warp pads are fixed, and the communication hub is back online.
Character Arcs:
Morgana goes up against the crystal gems, (at least 3 of them), cornering her, and forcing her to surrender. Showing Morgana that she is not as invincible as she thinks she is.
Morgana is saved by a (or multiple) crystal gem(s), and starts to put trust in them.
Morgana attempts to activate and control a creature that is too powerful (perhaps a man made creature, or a cyborg, maybe a corrupt gem), causing the creature to go deranged, and putting not only her life, but the lives of many others (allies and enemies), in danger. The creature is then soothed, and Morgana now completely doubts herself. She agrees to go with the Crystal gems as a prisoner.
Morgana some how rescues a crystal gem or/and proves to be useful to both herself, and to the Crystal gems. She then stops being seen as a prisoner, and becomes a member of the team.