Post by D-Sunstone on Apr 26, 2015 7:17:27 GMT
Name:

Dreamscape Sunstone (Aka, DS)
Appeared Gender:
Male
Appeared Age:
16
Gemstone:
Dreamscape Sunstone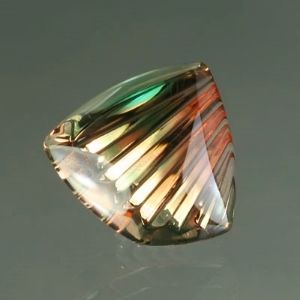 Gemstone Location:
Upperleft Arm.
Corrupted:
N
Appearance:
DS is not particularly tall, nor does he look particularly imposing. That being said, he is rather striking. His skin is an orange/yellow sheen, much like the sun in the late after noon. He has hair of bright red that hangs down and nearly covers one of his eyes, both of which are the color of molten gold. He wears a hooded jacket of red and black which more or less always has the hood up casting his eyes in shadow, though that only serves to emphasize their slightly luminescent quality. He wears a pair of black cargo pants and a set of red and black shoes. DS himself is somewhat chubby, and this serves more to make him seem boyish rather than anything else. Perched upon his nose he wears a pair of black glasses that seem to be more for decoration than anything else.
Personality:
DS is a calm soul, and doesn't speak often. He is the sort of person who observes and waits before acting, preferring order and precision to reckless action and spontaneity. It takes a rather drastic and often catastrophic action or situation to make him act on in any way that is terribly overt. Of course, once he hits that breaking point he becomes as colossally implacable and powerfully explosive as the sun itself. Very few people can say that they've seen DS angry, but those who have certainly have no wish to repeat the experience. DS is not really one who likes to get involved in the politics of his fellow gems, though he often finds himself being dragged into it anyways. In truth, all he'd like to do is play music, spend time with his friends, and let the world be calm, relaxing. As a result of this, he views those who have given into corruption as fundamentally opposed to him, and he has little tolerance for them.
Likes:
Playing music, Basking in the sun, reading a book in a quiet room.
Dislikes:

Combat, people in suffering, the corruption, conflict in general.
Fears:
The idea that there could be a future in which there is no peace, no quiet is something that scares him.
Weapon:
A long staff of alloyed metals, the end of the staff curves around into a sort of C shape.
redchan.deviantart.com/art/Staff-of-the-Sun-201336540
Ability 1:
Light Embodiment
: The ability with which DS has the greatest training is his ability to become light. This allows him to turn any part of himself into pure light. When fully converted into light, he can move at immense speeds, adding a large amount of momentum to his attacks. Also, when he becomes light, what ever part of him is converted emits what looks like natural sunlight in a radius around him.
Ability 2:

Fire Manipulation
: Though he rarely uses this ability offensively when he's calm, he can manipulate and generate a golden white fire. The intensity of the fire is directly proportionate to his level of anger, and when he achieve the greatest heights of his fury, the power of his fire is like a small sun in and of itself. Even when calm he has a passive immunity to heat, allowing him to control these powers safely.
Fusions:
N/A, DS has never fused, though would find the experience a fascinating one.
History:
DS has been something of a hermit for a majority of his existence, preferring not to involve himself in the politics of Homeworld. His decision to travel to Earth came out of an increasing annoyance towards the Homeworld government, which constantly attempted to force him, one way or another to get involved in important events, be it militaristic or otherwise. They said that his abilities and his mindset would be an asset to future plans. DS had no interest in being a government puppet so he went to earth to live a secluded existence. Of course he quickly found out that even there he wasn't destined to be alone, though he came to gain an appreciation for the company of humans and other Gems. Though he still keeps to himself, he does so often in the presence of others. There is a peace on Earth that isn't present on Homeworld, and it is something he values more than anything.
However, that peace began to shatter with the coming of the Corruption. It seemed impossible that there could be a virus that's sole purpose was to drive Gems mad, and push them to chaotic action. DS began to investigate the virus, and soon found himself drawn into a rather significant mystery. To this day he regularly battles corrupted Gems, and wonders if there was some way to bring them back out of their infected state. He continues to seek a cure, though even now he's made little progress other than to destroy these monsters and capture their gems for greater study.