Post by Alabaster on Apr 28, 2015 16:48:51 GMT
Name:
Alabaster
Appeared Gender:
Female
Appeared Age:
19
Gemstone:
Alabaster
Gemstone Location: Throat;Vocal chords
Corrupted:(Y/
N
)
Appearance:
Personality: Alabaster is a somewhat semi-mute gem, as her gemstone is located directly on her vocal chords, making her unable to speak longer sentences in a row. She speaks short cut, in single words, etc., so as to not over exasperate her own energy, also because speaking to much would cause her pain in her throat. To be able to communicate more anyways she uses a watch-like gemtechnology device that projects a screen similar to canon-Peridot's above Alabaster's wrist, allowing her to project pictures, words and gifs to make herself clear. She will use gifs a lot.
Alabaster is usually not necessarily a calm gem, but not exactly hyperactive either. She observes her surroundings for the moment before reacting and loves humor a lot. With a sarcastic remark once in a while again, she loves to embarass people who put themselves in a situation that makes them vulnerable to such treatment. Therefore, she likes to make fun of others, but rarely if ever actually means it. She's quick-witted, sarcastic, quick to anger and a very affectionate person if you manage to get into her good graces. She enjoys physical affections such as hugs and hand-holding, but only from people she's close enough with and considers friends. Touching her without her own permission (even if it's only laying a hand onto her shoulder or poking her) will lead to you getting your ass whooped quicker than you can say "Spaghetti". She's not afraid to use physical violence if needed, but tries to avoid it as she always considers that the other person could also be stronger than her.
Alabaster is unobedient, sassy, stubborn, respectless (sometimes) and doesn't take shit when people talk nonsense about her. She hates machos, as well as wannabe-lonely heroes, people that act as though they're the hottest shit ever or some sort of melodramatic protagonist with sad background. She will most-likely quirk an eyebrow at them and say "Yeah, whatever. Go play in the playgrounds or something. I don't care."
Generally it is hard to get Alabaster to like you, let alone in a romantic way. She has a hard time taking people seriously unless she deems them worthy of it, and her judgement on if one IS worthy of her taking them seriously seems to be random, but actually isn't.
Alabaster has a sorta social anxiety, causing her to slowly start to panic when around too many people at once, regardless of if they are gems or humans. As mentioned before, she hate's being touched just like that by anyone (except for her friend, Jet, a jetblack gem, another oc of my friend, Pyrope-mun. Jet will not occur unless he plans on bringing her in, but eh, Alabaster will mention her from time to time.).
Likes/Dislikes:
Likes;: People with the smarts, water, games, food, drinks, comfortable human clothing, animals (especially reptiles and spiders), bones of all kinds, fantasy and action movies
Dislikes;: Idiots, arrogant people, people that act as though they're the hottest shit ever or some sort of melodramatic protagonist with sad background, being told what to do, being made fun of due to her height, machos, people in general, gnats, getting interrupted while speaking,...
Alabaster generally dislikes a lot of things lmao.
Fears:
Large crowds of people
Heights
Getting seriously harrassed by people
Weapon: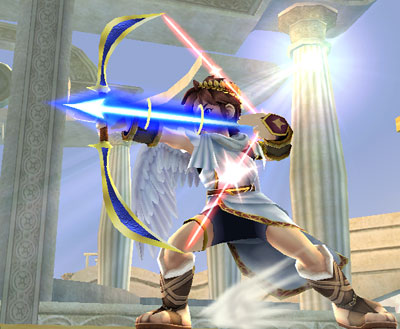 The same bow Alabaster can seperate into two halfs that can be wielded as scimitars. When in bow-form, she is capable of shooting energy-arrows much like Opal's, but less big and only up to two at a time.
A specialised ability that you have, eg. Garnet's lightning manipulation and Lava Immunity or amethyst's cloud creation or Lapis's control over water. You get two of these put there names here but put the details in the below section
Psammokinesis
Psammowings
Ability 1:
Alabaster is capable of sand/earth-manipulation much like Lapis can control waters. She can lead it and wield it, making it do what she wants, and take in forms and shapes that the white gem desires it to take in. Basically the exact same ability that Lapis has, just with sand/earth, instead of water.
Ability 2:
Alabaster can summon wings on her back made of sand. She's capable of flying that way, but rarely if ever uses the ability, as she prefers to shapeshift.
Fusions:
Marmor, the fusion of Jet (A gem oc of my friend Pyrope-mun. Jet is a VERY close friend of Alabaster) and Alabaster.
History: Alabaster is a relatively young gem (only around 3000 - 5000 years old) and a somewhat pirate. She's a regenade to Homeworld that neither likes Homeworld nor Earth all that much. Alabaster had a pirate crew, raiding battleships of Homeworld whenever they encountered one, though recently, after being attacked by mercenaries hired by Homeworld, Alabaster's pirate spaceship got destroyed and she got seperated from the rest of her friends, crashlanding on Earth only days before the contact of Homeworld to the Earth-residing gems died.
She basically is by now just being a lazy ass, observing the situation and waiting for an advantage for her to happen.
ONE THING I'D LIKE TO POINT OUT!
;:
I've seen some gem-charactersheets in here that have kinda very ridiculously powerful abilities that technically wouldn't even make sense in a way, though I will not mention names. To everyone out here I would like to point out: even if your character has strong special abilities, yes,
Alabaster is NOT invincible
,
but she is also not completely helpless and your muse is not a super-hero
. So any sign of even the slightest powerplay here will be crashed by me dropping the rp-thread. I have way too much rp-experience to deal with stuff like that. Thank you for your attention!