Post by Bloodstone on Mar 24, 2015 20:05:59 GMT
Name: Black Pearl

Appeared Gender: Female

Appeared Age: 1,332

Gemstone: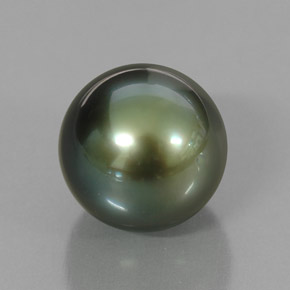 Theme:


Gemstone Location: Forehead

Corrupted:(Y/N) Yes

(If Corrupted)Monster Form:


Appearance:

Personality: Black Pearl is usually very calm trying to avoid showing anger at any means necessary usually by meditating mostly. When she does show anger she will usually revert to her corrupt form.

Likes/Dislikes:
Likes: Meditation, Chinese Culture, Sword fighting, Cleaning etc.

Dislikes: Gems, Eating, Loud Noises, Idiots, Messes, People interrupting her etc.

Weapon:
A guandao, kwan dao, or kuan tao is a type of Chinese pole weapon that is used in some forms of Chinese martial arts. In Chinese it is properly called a 偃月刀 yǎnyuèdāo ("reclining moon blade"), the name under which it always appears in texts from the Song to Qing dynasties such as the Wujing Zongyao and Huangchao Liqi Tushi. It is comparable to a European fauchard or glaive and consists of a heavy blade with a spike at the back and sometimes also a notch at the spike's upper base that can catch an opponent's weapon. In addition there are often irregular serrations that lead the back edge of the blade to the spike. The blade is mounted atop a 1.5 m to 1.8 m (5–6 foot) long wooden or metal pole with a pointed metal counter weight used to balance the heavy blade and for striking on the opposite end. The blade is very deeply curved and therefore unlike most polearms, solely useful for sweeping cuts where it relies on range and power. (Straight from Wikipedia)

Ability 1: Energy Blasts: Pearl can fire arrow-like blasts of energy from the tip of her Guandao. This can be done rapid-fire or charged to create a more powerful blast.

Ability 2: Holograms: Pearl can project holographic images from her gemstone, which she uses mainly as a visual aid. While most of the holograms seem to be intangible, some, like Holo-Pearl, are able to interact with solid matter. They typically function as distractions in battle

History: Black Pearl was a failed incubated version of the real Pearl who was part of the Crystal Gems and still is. Because of being a total failure she was basically removed from Kindergarten left to wonder the earth for a thousand years till she eventually found a place she could call home Roses Fountain to be specific. There she would meditate on top of the statue which poured out healing tears calmly into the fountain below the sound she found to be peaceful and distracted from the anger she felt of being abandoned by her own creators.