Post by Spinel on Mar 21, 2015 22:18:56 GMT
Name: Spinel
Appeared Gender: Male
Appeared Age: Late 20's to early 30's
Gemstone: Dark purple spinel
Gemstone Location: Right Palm
Faction: Currently none
Corrupted:(Y/N) Yes
(If Corrupted)Monster Form: See spoiler.
Original art by Sleepingfox on Deviantart, I just edited the picture a bit. In this form he is about 40 ft long, or 12.2 m.
Appearance: Spinel's humanoid form takes a masculine appearance and stands at 5 ft 11 in tall, 1.8 m, with a medium frame. He sports a light purple skin tone that matches his bright purple eyes and darker hair. The hairstyle he's given himself is called a "regular haircut," which is a simple and short hairstyle. He has a tight and strong jawline flush with the width of his face with no facial hair and a set of thin but defined eyebrows over his eyes.
Spinel wears a spiffy dark purple uniform that offers a nice contrast against his skin. A large double-breasted jacket with wide front flaps that reach the end of each shoulder covers his torso. This coat stretches down to his hips and sports 2 vertical rows of buttons at the middle of each shoulder. A waist-high belt finishes the decoration of his torso. His uniform has pairs of plain pants, gloves, and boots that match the color of the coat, completing the uniform.
------------------------------------------------------------------------------------------------------------------------------------------------------------------------------------------
Personality: Those that like him would define Spinel as a polite man, never seeking to offend anyone if they haven't wronged him in any way. He is determined to meet his goals and always tries his best to achieve them. He is a very organized man but is also adaptable to change with little able to entirely put a halt to his plans. He is a very astute man who prides himself in being able to accurately read a situation.
Those that take a less positive view of Spinel might focus on the fact that he's a critical gem, never failing to state his negative opinions no matter how harsh they might be. He's a cunning man who will lie, cheat, or manipulate others to get what he wants. He can be very apathetic and uncaring for the suffering of those he deems "lesser" than himself, and seemingly takes delight in the deception or subversion of others.
He is an authoritarian, believing that the only effective system to govern others is with a strong, central leader with near total control over their organization. He can sometimes fail to show his true emotions, believing that lying is a skill just like any other and requires constant practice. A stubborn gem, he rarely admits defeat. This trait has been known to help him, however, and he might try endlessly to achieve his goals. Though he tries to be polite, he can sometimes act irreverent in the face of situations that he doesn't deem worthy of his full attention.
Spinel enjoys exploring and exercising his understanding of emotions and how they vary between lifeforms. He is fascinated by the pursuit of knowledge of one's psyche, both gem and human, and is fond of finding the links between the study of the psyche and the studies of various philosophical beliefs. Though it is considered a disease by many, Spinel is quite fond of his corruption, believing those affected by it to be a higher form of life.
Failing to achieve his goals will frustrate him to no end, which can be exemplified if he can't stop himself from trying to complete a task that might be impossible to him. He finds those who believe themselves to be the epitome of morality and heroic achievement quite boring, and tries to avoid associating with the more pretentious "heroes" of the Earth. He hates the ignorance of others, especially when they do nothing to remedy it when faced with their own inexperience or misunderstanding. He believes that the corruption is a gift that enhances those who are strong enough to control it and believes anyone unwilling or unable to accept or control the gift belong to a caste of lesser beings. This belief dominated his perception of the world.
He is terrified of being the only corrupted gem able to stabilize himself. He will continually seek out corrupted gems, trying to find others he considers to be his peers. Similarly, he is greatly concerned about one day losing his control over the corruption, or losing the corruption altogether. He is suspicious of and even somewhat disturbed by overly friendly beings, as he knows everyone can have a hidden motivation.
------------------------------------------------------------------------------------------------------------------------------------------------------------------------------------------
Weapon: Spinel wields a khopesh, a sword with a large distinct curve towards the end of the blade designed to increase cutting power. Spinel's summoned weapon is about 30 inches (76 cm) from hilt to handle and can be used both one or two handed. He is also capable of summoning a chakram, a small and versatile disk-shaped weapon with a continuous circular edge that can be used as both a melee weapon and projectile weapon when thrown.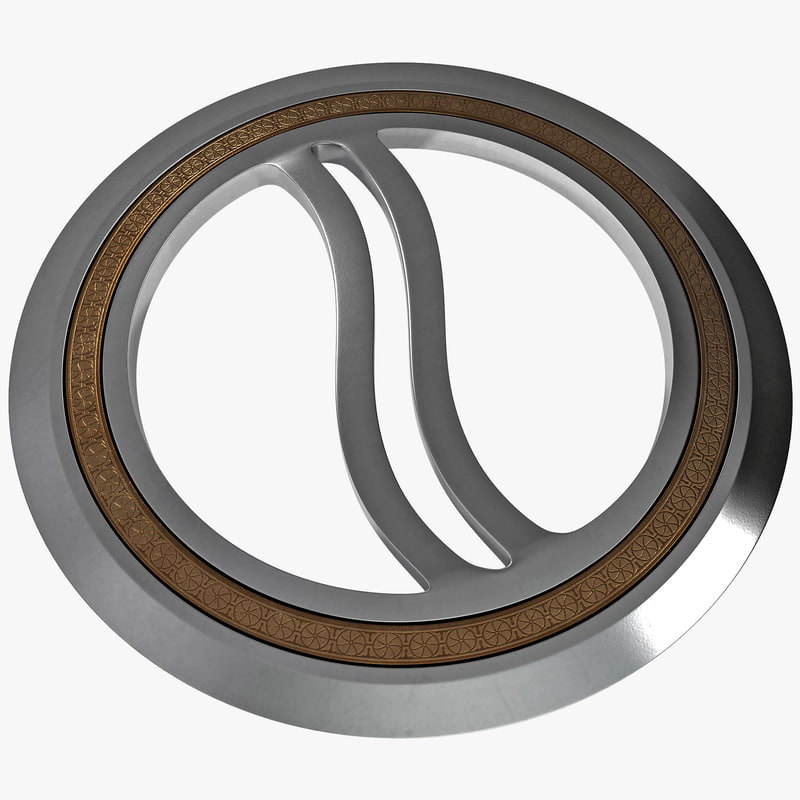 ------------------------------------------------------------------------------------------------------------------------------------------------------------------------------------------
Ability 1: Dark Fog- Using this ability causes a dark purple fog to seep from Spinel's gem and shroud vision. Though he can see through the fog better than most others, it isn't perfectly clear to him and it can backfire on him if he makes too much or uses it ineffectively. This ability is a very active one, requiring more of his attention and energy depending on the amount he is trying to control and the health he's in at the time. He has 2500 cube meters of fog at maximum, and he must rest before regenerating any amount he has spent. This combined with the energy and attention it takes to use all of it means he has to use it sparingly and strategically. He can control the direction and shape of the fog, making it a versatile tool when applied effectively. Any amount of fog he makes can have a maximum radius of about 30 ft, or 10 m, further adding to the strategic use of the ability.
Ability 2: Psychological Tracking- When Spinel touches a gem, he can gain glimpses into their personality. Short moments of contact give him small insights into their character, for example a hand shake might let him know something they like or dislike. Upon long sessions of contact, Spinel can project himself into the mind of the gem he's touching and begin to see events of their past as an observer. When someone has a fractured memory or is unable to recall certain events, Spinel can attempt to piece them together using more structured or clear memories from both his mind and the subject's. When attempting to use this ability on an unwilling subject, (But willing author) it becomes a battle of mental fortitude. Those who are mentally strong will have an easier time hiding certain events, feelings, or thoughts from Spinel. However, what one might hide from him can tell him just as much as they might give up willingly.
------------------------------------------------------------------------------------------------------------------------------------------------------------------------------------------
Fusions: None
------------------------------------------------------------------------------------------------------------------------------------------------------------------------------------------
History: Purple Spinels are a somewhat common gem, with many existing across various populated gem planets. Their function is to serve as criminal psychologists, working tirelessly to understand the minds criminals. They must assess what might make someone commit a crime, their actions during that crime, and their actions after that crime both on the run and on trial. They are expert investigators, particularly good at noticing patterns and key behaviors of the suspects such as habits, mental states, personality types, and physical characteristics and linking them to what was done at the crime scene. They were also very proficient interrogators, using their abilities to get into the minds of gems and try to find out exactly what they needed to. Even when this didn't work as planned, sometimes what someone tries to hide from you is an excellent place to start an investigation. Often they are called on to conduct investigations or participate as witnesses to explain the mind of a criminal, what an at large criminal might do next given their mental state and the evidence, and whether or not they are capable of rehabilitation.
Spinel performed these duties to the letter on his homeworld, becoming known as a very effective and sophisticated gem of his caste. Becoming known for his skill and nuance, he was surprised to hear of his reassignment to Pink Dimaonds new colony. What could they want of him on such a backwater planet as that? Even more strange was that any questions he asked on the nature of his reassignment were never answered, at least not fully. The only thing he was ever told was that he was, "being moved to a facility." This mysterious assignment somewhat fascinated him, and he eagerly awaited the official transfer. However, everything after that official transfer day is hazy.
Disconnected flashes of memories, every moment he tries to remember about this event is out of order or broken. There are pink walls, conversations mixed together to become unintelligible. There were gems in cells, but their faces are wrong, each shattered, mixed, and put back together incorrectly. There were alarms, but he can't understand the warnings. There was something in a cell, but it's so blurry he can't make it out. He pushes a button, and watches as something he can't make out happens behind the glass. Next all he sees is an empty room with flashes of light and a sound. A note, a strange tune that he can almost...
He woke up in a field with only these flashes telling him what happened. Spinel would spend the next obscure amount of time shifting between the appearance of a hideous monster, an elongated serpentine beast, and his humanoid form. Eventually, through either sheer willpower or just blind luck, he was able to control this strange force inside him, and found the strength to develop this control until he could move in and out of his new form at will. With his shot memory and his new skills developed, he wandered out of the barren field he called home and found a familiar species dominating the planet.
Spinel didn't enjoy being alone in a world full of such strange creatures. It became his mission to find more like him, and so he ventured out, following rumors, legends, and stories of beings similar to him. Time and time again these were unfounded, but Spinel was known in the past for his ruthless determination. His searches took him to every corner of the planet, before Spinel heard of a town called Beach City. There he found exactly what he was looking for after a chance encounter with a short red gem. After a somewhat short discussion, he was unceremoniously labeled a danger, and it became apparent that he was the only one with these new powers he had talked about to the red gem. He learned the name of the label for his condition: the Corruption. Uninvited wherever he went, he relied on the skills of subterfuge and intrigue he had gained through the thousands of years of criminal investigation to stay alive. It became clear to him that these gems were not any better than he was, and in fact were worse for shunning such a gift. Indeed, he realized this was a gift, and he was something more than those who cast him aside would ever be without this gift. It was this realization that pushed him onward, and he would dedicate the rest of his life to finding others like him, no matter the cost. This would define the rest of his existence.