Post by Yellow Sapphire on Jan 14, 2017 22:17:28 GMT
Name:
Yellow Sapphire
Appeared Gender:
Female
Appeared Age:
20 (she is only about 500 years old)
Gemstone:
A yellow sapphire, no facets but polished
Gemstone Location:
on her chest
Faction:
Homeworld (Yellow Diamond)
Corrupted:
(Y/N)
No. Appearance: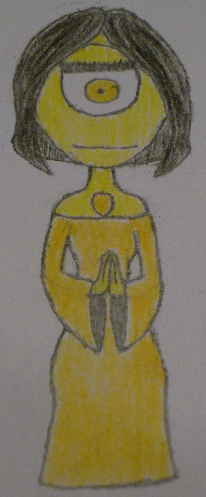 Yellow Sapphire is about 1,20m high and never hides her eye.
Personality:
Yellow Sapphire has quite a narcistic Personality, thinking she is above other gems (except the diamonds, of course). She's actually so in love with herself that she can spend hours admiring herself in the mirror. This is why she never hides her eye, because she thinks it's too beautiful to be hidden.
That leads to her being arrogant, especially in her way of viewing and talking to other gems. Lifeforms regarded as lesser beings by the Diamond authority, like humans, are usually ignored by her. She thinks she's too important acknowledge their presence.
She's not rude, though. At least she usually doesn't directly insult anyone.
Also, Yellow Sapphire is a coward. Once she is alone she feels very fragile, not only because she's not made for fighting, but also because she's never done any menial tasks in her life, being sorta helpless without someone doing the "lesser" things for her.
Despite these negative traits, Yellow Sapphire is also very merciful. In fact, she has used her status to save quite a few gems from being shattered by Yellow Diamond already. Of course she's very proud of that, almost having a feeling of divinity when she's merciful.
Yellow Sapphire has a lot of patience, mostly caused by her very high self-confidence. She's got a very calm temper, and it's very hard to get her angry. In her whole life she has never lost control of her temper. Her voice is very calm and quiet and may even sound sorta soothing to some.
Likes/Dislikes:
Likes
- herself
- being admired
- her diamond
- being merciful
(in exactly that order)
Dislikes
- being alone
- doing menial tasks for herself
- violence
- blunt people
- shapeshifting herself
Fears
:
- losing her status
- being alone
- being shattered (of course)
- losing people close to her
- rejection
Weapon: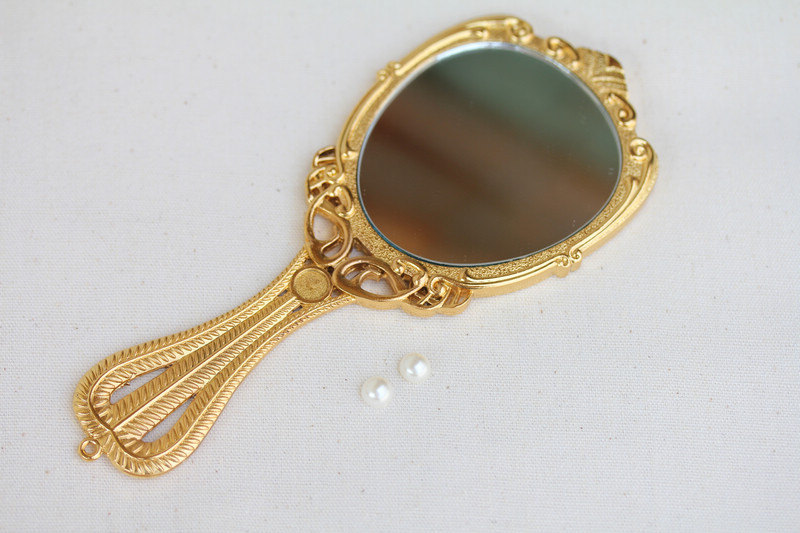 Yellow Sapphire can conjure a golden handheld mirror. It doesn't only work as a mirror, it can also reflect beams and projectiles, to a certain extent of course. If the beam should be bigger than the mirror, the mirror will only reflect the parts of it that hit the mirror, the rest will simply go around. And of course when the attack becomes too strong (like a super-weapon or the attack of a diamond) the mirror will be destroyed quickly.
When it comes to projectiles, the mirror works more like a small shield, as it's far more durable than it looks.
Ability 1:
As usual for sapphires, Yellow Sapphire has future-vision. She's lacking skill in it though, as she never really had to use it. She has to concentrate briefly to be centered enough for it (just long enough to not be able to effectively use it in combat). Also, her view can still be kinda blurry, sometimes making it hard for her to interpret what she sees. (Knowing the future of players requires me to pm them)
Ability 2:
Yellow Sapphire is able to summon light from her hands. This can range from a very dim light to an extremely bright, blinding light. The color-palette at her disposal ranges from yellow to white.
The light-source will always have the shape and size of her original hands, even if she should shapeshift. Theres no time-limit to this ability.
A gem who briefly looked directly in the blinding light will be completely blinded for 2 seconds, with the view slowly fading back afterwards during another 5 seconds. Constantly looking directly into it will of course blind the whole time of looking into it.
Fusions:
none yet.
History:
Yellow Sapphire was born on homeworld as an aristocrat, as part of Yellow Diamonds court. Her entourage constantly told her how beautiful and intelligent she was, a behavior that was highly encouraged by herself. She never really had to prove that, though. Instead, she led a pretty opulent lifestyle on Homeworld.
Not even her future-vision was needed a lot, as there was another sapphire in the court, famed for her wisdom and clear visions, so Yellow Sapphire wasn't asked a lot about such things.
So instead of being an advisor, she was mostly just used to look good at the court and to do some minor favors for Yellow Diamond. Sometimes she led conversations with gems from other diamonds, having to come to minor agreements.
The constant flsattering by her entourage and her extremely easy, comfortable life shaped her personality to what it is today.
Character Arcs:
Yellow Sapphire will get to earth for some reason (I thought about maybe a mission to check on the status, maybe even a mission for Yellow Diamond if thats possible).
At first, she will check upon everything, making a view for herself. Once she found an orientation she will try to get as much fame as she can get out of her assignment. Preferrably by trying to gather gems around her to do the work while she stands aside, occasionally assists and tries to tell people what to do.
Her motivation will be to raise her status and make herself popular with Yellow Diamond. Her plans will include bringing rebellious gems to justice (having them poofed by another homeworld-gem and sent to be sentenced by her diamond), but also any other stuff she would encounter that would make good in her report.