Post by ChalkEmerald on Aug 12, 2015 7:49:41 GMT
Name: Chalk Emerald (Though people usually just use Chalk for short)
Appeared Gender: Male
Appeared Age: Mid 20's
Gemstone: Chalk Emerald in the shape of a square
Gemstone Location: Back of each hand
Corrupted: Nope
(if corrupted) Appearance: Same, but the colors are much darker, pretty much black with an obvious tint of green.
Appearance:
( not my art... all credit to the respective owner)
Personality: He is very intelligent, even though you wouldn't think so if you don't know him very well. He's usually outgoing and extroverted most of the time. He loves a good adventure and would usually do anything to help his friends. Though, sometimes he can be quiet and just want some peace and alone time. He can be serious and focused when he needs to be. While he can be a bit hard headed and reckless at times, he usually keeps a calm attitude when he needs to perform a task or mission. He's flirty, and sometimes a bit insensitive, but he will always be a good listener or a shoulder to cry on when his friends are having issues. When in battle or an a threatening situation he plans out his actions carefully for the best outcomes, but sometimes he breaks down under pressure.
Likes: Fun, reading, hanging out with friends, combat, puzzles/
dislikes: The beach, feeling alone, feeling ignorant, complete boredom.
Fears: Cracking his gem, losing his close friends, isolation
Weapon: Two Chakrams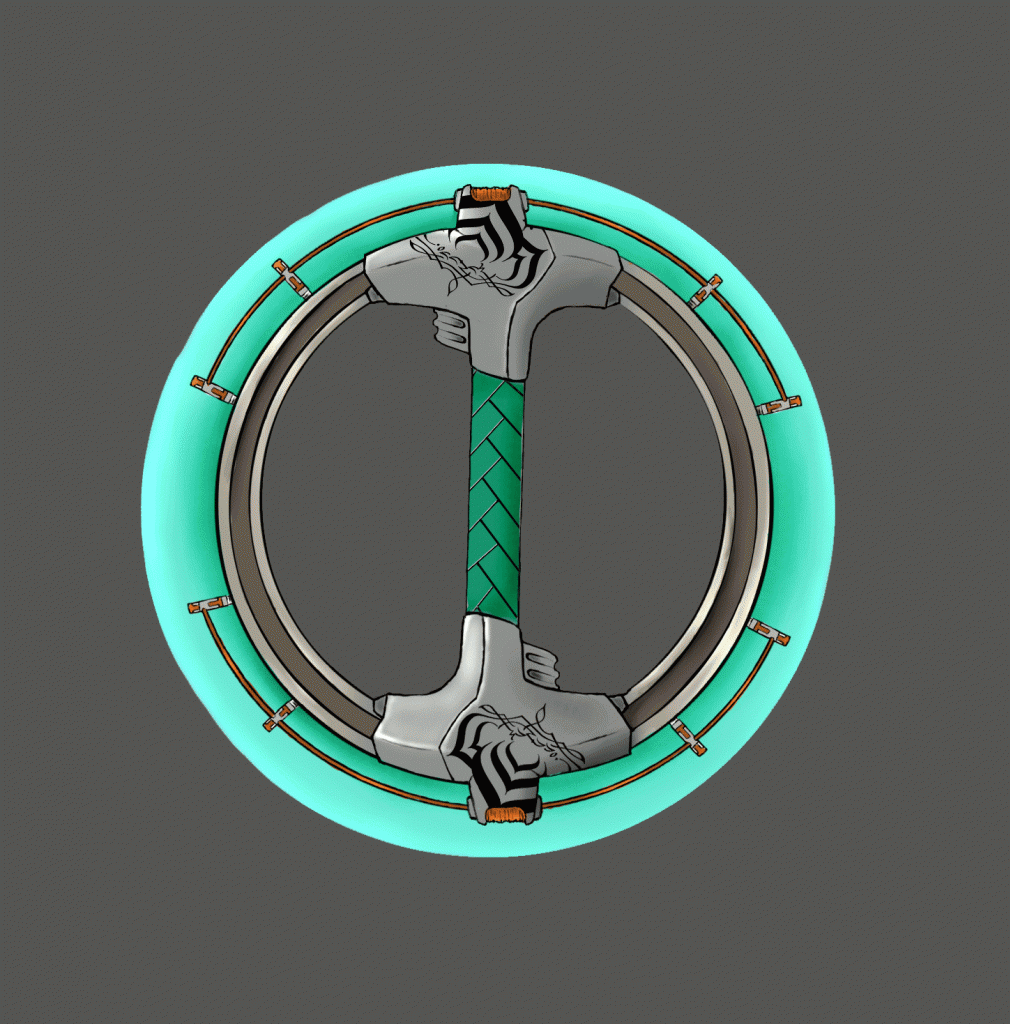 Evil/good: Neutral... but with a Bitinclination to be good.
Ability 1: Future Vision (I'm I allowed to have that?)
Ability 2: Energy (not sure how else to put it) He can blast pure energy at target opponents. This energy can also be used to power small machinery, and create small defensive energy shields/barricades.
Fusions: Idocrase (Onyx and Chalk)
History: Chalk Emeralds are generally high up in gem society, acting as the eyes and ears for Gems higher than them. The whole deal with corrupted gems didn't really bother him. He never got thought of them as a major threat, considering how many people are fighting them. This was, until, he went on a vacation with a couple close friends. They were relaxing on a beach when a corrupted gem that looked like a giant centipede, crawled out from under the sand. He immediately stood up and summoned his two chakrams. His friends noticed too and also got ready for battle. The centipede let out a huge screech and several smaller versions of it came up from the sand. He threw his two chakrams at the big centipede and the clanged off harmlessly. The smaller centipedes rushed towards his friends. He attempted to shoot energy at the smaller ones.", he managed to kill a few, but the rest easily overpowered them. He used his future vision to determine the next best decision. That's when he started running away. He swore to himself that he would fight corrupted gems as best as he could after that.