Post by Carbonado on Aug 15, 2015 21:51:02 GMT
Name
: Athena's Wisdom
Gem sealed within it
: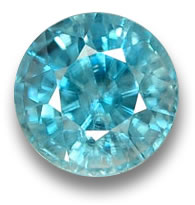 Zircon
Appearance
: A patterned, blood-red band of cloth with a Zircon at the very middle, framed on a circular golden band.
Sentient:
No.
History
: Millenniums ago, during the beginnings of the Greek Empire, one particular set of gems were born. This gems, with their magical powers and superhuman capabilities, seemed like gods to the primitive humans that formed the smalls civilizations from the past. And true to their arrogant nature, this gems not only allowed them to adore them as gods; they encouraged them, Forced them, even. Contrary to the popular belief, the Greek pantheon was very real. It just so happens that it wasn't made up of gods; it was made of Gems.
One of those Gems was dubbed by the humans as: Athena, Goddess of Wisdom and matron goddess of Heroic Endeavor. Also responsible for Ares's rather embarrassing defeat and subsequent trapping as a Gem Artifact. Athena was arrogant enough to allow the humans to call her a goddess, but she was thankfully also just and relatively kind. She actively helped humans in their heroic endeavors, gifting those venerated her with wisdom for the battles that were to come.
It is unknown how when, but at one point, she
chose
to become a gem artifact, sealing her gem on a golden band and gifting herself to the humans that lived on the City of Athena, Greece. The fate of this gem artifact is unknown; its safe to say it wasn't destroyed, though. The last place it was seen, centuries ago, is said to be have been Temple of Athena, raised to adore her by humans of the past.
Ability:
-
Mind Walking:
The user can enter the minds of others, where they can see all the thoughts, memories and subconscious thoughts of that person. However, this can only be done with permission of the mind's owner, or on an incapacitated person[With OOC permission of the user, of course.]
Owner
: No one.